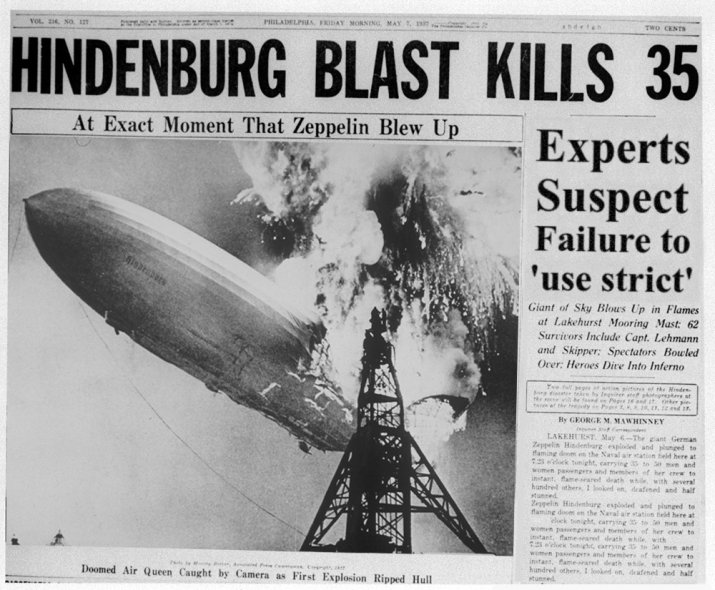 [ 'Bringing down a blimp - Serving suggestion for journalists' ]
The last football-related post on this site was, I believe, in the wake of the draw that paired Ireland with Italy and a few other teams just about our level for the qualifiers for the next World Cup [ World Cup Draw ]. Since then, the Irish soccer public have waited in vain for the appearance of the plumes of white smoke over Merrion Square (or is it Abbotstown these days?) to confirm to us that the mediocrities within have finally chosen the pitchside mediocrity that will succeed Staunton. I think we can safely draw the conclusion by now that the result of the deliberations will be a mediocrity. It cannot be otherwise.
Since the start of the speculation on the identity of his successor (roughly 5 seconds after Stan Antoinette's head dropped off the guillotine and into the basket) we could have entitled the process 'La Grande Delusion'. For there is definitely a whiff of delusion in the air - principally the delusion that a very average international team on the decline in a little country on the edge of Europe can pretend to be able to attract a manager of 'international stature'. I don't know who floated this particular delusion in the first place - the FAI themselves, I suspect, but there seem to be few in the press willing to shoot it down.
As the 'interregnum' has dragged on, the spectacle of a long list of competent-looking 'possibles' snubbing this 'prime' job to take up jobs with mid-table Premier League strugglers should have induced them to crack out the anti-aircraft guns long since and let rip on Delaney's blimp. One possible and fairly competent candidate ( 2 the Dutch coach Haan) has even snubbed us for sunny Albania - which should be a fairly resounding wake-up call as to the desirability of this job. I suppose that the over-valuation, by press and public alike, of the position of manager of the Republic is a logical progression from the over-valuation rife in most other fields in Ireland today - as pointed out by any number of previous posts on this blog. To wit, a team of players capable of leaking 5 goals to Cyprus in conditions where they are virtually the home team couldn't be all that bad when we get a peek at their hefty Premier League payslips. Surely, they must be good for all that money, Johnny ? Just like one of them houses in Milltown, Bill, rest assured…
Delaney's blimp is still circling over Irish soccer's non-existent stadium unhindered and we are beginning to make out the name of a disgraced former Lahndon used-car salesman on its side. Among the couple of improbable candidates whose names are still being bantered about (Gerard HOULLIER for ex.) the FAI's masterful media management campaign appears to be coaxing us to retain the name 'Venables'. Last night's latest information free press conference appears to run in the same direction [Managerless Republic]. All I retain from it is total confidence in the competence of the crack team selected to filter the candidates - Ray and the 2 Dons. Houghton, whatever of his many merits on the pitch, has had virtually no involvement in coaching or management since retiring as a player - Howe is at least 10 years (if not 20) past any meaningful involvement in top-level football and the chairman, Givens, has masterfully steered the Under 21s to a level of sub-mediocrity. They couldn't possibly let us down.
No more than Venables has let anyone down in his last major club and international positions. He was number 2 in an English set-up that was neck to neck with Gaffer's Ireland for farce levels. He took on a Leeds team up to their waists in the shit and left them with their chins slipping under. Get in early for the spread bets on the losing margin in Nicosia and we'll see each other again in 2 years time for the same post (with a few of the names cut and pasted).
TEL and BERTIE'S Green an' White Army !!!
One Response to "Gaffe and Gaffer"
Well said, Seán. I was listening to a Morning Ireland report about that information free press conference and immediately after it the Sports reporter said 'I'm actually getting excited now'. I'm not sure if he was talking about any imminent announcement of a new manager though. Aine Lawlor chuckled.
Leave a Reply