I was in my local take-away on Prospect road, Glasnevin, tonight, and there was an Evening Herald out on the counter. So, while I was waiting for my order, (pork in black-bean sauce if you must know), I had a flick through and came across an article they had done on Irish household incomes. It was based on a report commissioned by the CSO, and it related to a survey of incomes for 2004-5. The main gist of the Herald's article was that average Irish household incomes (2004-5) were up to almost €1,000 a week (gross).
Furthermore, the average household expenditure was less than the average household income.
It mentioned that the percentage of expenditure on housing had gone up, but, nonetheless, the fact that Irish households were earning more than they were spending was a reverse on previous surveys. With more money coming on than going out, surely these be the happy days?
Time to look up the CSO, I thought.
Now. The last time I did this, I got myself into a world of shit. However, when I got home, Steven Segal was on RTE2 in Under Siege II: Dark Territory, and if there's one thing I learned from the movies of Steven Segal it is this - "The secret is not to act, but to be."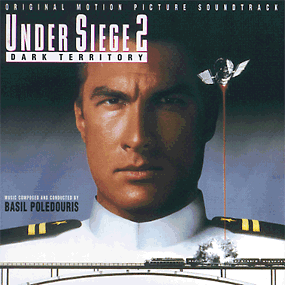 So. I finished off my take-away, and after watching Steven dispense with a fuck-load of people, I headed off to the internet and looked up the CSO report quoted by the Herald. And yeah, it made for interesting reading.
First of all, it's an 85-page report, and the Herald's article seems to have been based around this quote, from page eight:
All well and good, but the CSO report comes with a caveat, one that the Herald didn't report. I'll just give the quote:
The breakdown of the income categories, and their respective credit/deficit ratio, is below:
According to table D, a household with an average disposable income less than €952.72, is spending more than it is earning. The average figures quoted by the Evening Herald are thrown off by the effect of the large positive balance experienced by the top three household income brackets.
As stated, the one point the Evening Herald did raise was with regard to income expenditure on housing, which saw the largest single increase, from 9.6% to 11.9% in weekly expenditure (commodity groups.) As the average weekly expenditure on commodity groups rose from €577.72, to €788.25. The cost of housing rose by 69.7% of its 1999-2000 figure.
The CSO is at pains to make clear that the function of the report is to show trends in expenditure and income. It realises that the amounts it arrives at are approximate - indeed, it highlights the figure of €47.18 per week spent on alcohol and tobacco as one example of a quite obvious underestimate. the CSO acknowledges that people are quite reluctant to tell the truth with regard to how much they spend on alcohol. (the report was based on a door-to-door survey of 6,884 households, undertaken by 5 temporary full-time field supervisors and 50 temporary part-time interviewers). But, nonetheless, the findings are useful in revealing broad underlying patterns.
One obvious pattern is that the cost of housing is a notable player in the income/expenditure deficit experienced by the majority of households in the country, and more so than in 1999-2000.
The survey also shows that a lot of households are just about getting by, that even an income of €950 or so will just about see you make the bills. furthermore, the gap between the richest and poorest has widened, and in only five years as well. Again from the CSO report:
Along with the widening gap in poverty, I would argue that we have had a serious polarisation of Irish society taking place as well, and not just between the extremes of wealth and poverty. I mean, how many people/couples whose household income averages €950.20 per week, have friends or relatives, or even neighbours, whose household income averages €157.70, or €244.53, or €359.06, or €488.56?
The funny thing about all of this is that, the households on the €950 average are struggling to get by in Ireland these days. There's your new middle class for you.
Some Seamus Ennis.
9 Responses to "A TALE OF TWO IRELANDS"
on 27 Jul 2007 at 6:00 am

1

sonofstan

Excuse the basic question, but does each decile mean 10% of the population sample? meaning, therefore that nearly 2/3 of the population earn less than the average? or is it. as i suspect more complicated?

sonofstan - as far as I recall from previous CSO reports (haven't had a chance to read this one yet Conor ) the household deciles are by income and not population. The general pattern was that lower decile households had less members than higher decile households. This was teased out in a good discussion of a post on Michael Taft's Notes On The Front earlier this year. The top household decile actually contained about 13% of the population, while the bottom decile has about 4%.

on 27 Jul 2007 at 8:33 am

3

sonofstan

OK … so each decile represents 10% of surveyed households, whether that household is a single pensioner or a multigenerational, multi- earner family?

Exactly. In fact in 2005 the bottom 3 deciles had on average just less than 2 people per household whereas the top 3 deciles had slightly less than 4 people per household. There were 4.5 times more workers per household in the top 3 deciles than in the bottom 3.

on 27 Jul 2007 at 9:58 am

5

sonofstan

Thanks - its clearer now; I can see that it's not quite as straightforward a progress from poor to rich as it might look at first glance. A single person household in say, the 5th decile with €626 as week at her disposal, renting in a town outside Dublin might have more real discretionary income left after food, housing and bills, than a family of five, with one earner, in the 10th decile living in Dublin with a relatively recent mortgage - equally, a household in that decile (10th) could be a group of single young adults, all earning, sharing accomodation - whether bought or rented - or a single professional. A more accurate measure of comparative wealth might be to calculate available income per person as part of a household……

I'm keeping well fucking away…

What struck me, and the main reason for the article, was the Evening Herald's spin that we're all on more money and everything's great! Whereas, the CSO itself in the report cites the discrepency in the average figures with the breakdowns - something that the Herald was in no shape, or with no concern, to say.

Today's Irish Indo has picked up on the CSO's caveat - after we did, of course.

The Dublin Skibbereen Eagle will be keeping its eye on the Irish Indo from now on.

Interestingly, the Irish Times decided to go down the Evening Herald route, with a "we never had it so good" type headline.

Maybe my local chinese should start leaving out the Irish Times.

I'm glad I picked up on this page and I took a little dip into the report itself. Just a browse mind you - but a fascinating read (for an anorak like me). So as we've said the bottom 7 deciles are in debt. Given the way the numbers work as discussed in the first few comments, we might image (as pure guesswork) that say 1/3 to 1/2 the population are not meeting their weekly bills. That's extraordinary to the point to being barely credible. Anyone else feel this is hard to beleive?

[…] something the girls at Beaut.ie should look into. But another aspect of the survey was that  was pointed out by Conor was that many people up to 1/3 or even ½ of the population are living in debt. i.e. spending more […]
Leave a Reply